The future of digital telecare,
our digital dispersed alarm, Yorbl Vita…
Our Entry Level, Low Cost Digital Dispersed Alarm
Can be built on 6.5″, 8″ and 10.1″ andriod devices
Aggressively priced, easy to deploy steppingstone into Digital Healthcare
Built on a robust, reliable Android Platform
Utilising an equally robust/reliable mobile smartphone
Wi-Fi Internet connectivity
Mobile SIM backup (should Wi-Fi not be available)
Touch screen and voice Control "Excuse Me, Get Help"
Designed to be permanently powered/docked
Case included
Battery for use in a power failure
Includes Amica Basic Personal Alarm– BLE connected watch/pendant.
Single Push for "I'm OK", Long Push/Double Push for SOS
Includes Fall Detector functionality.
Rechargeable
IP66 rated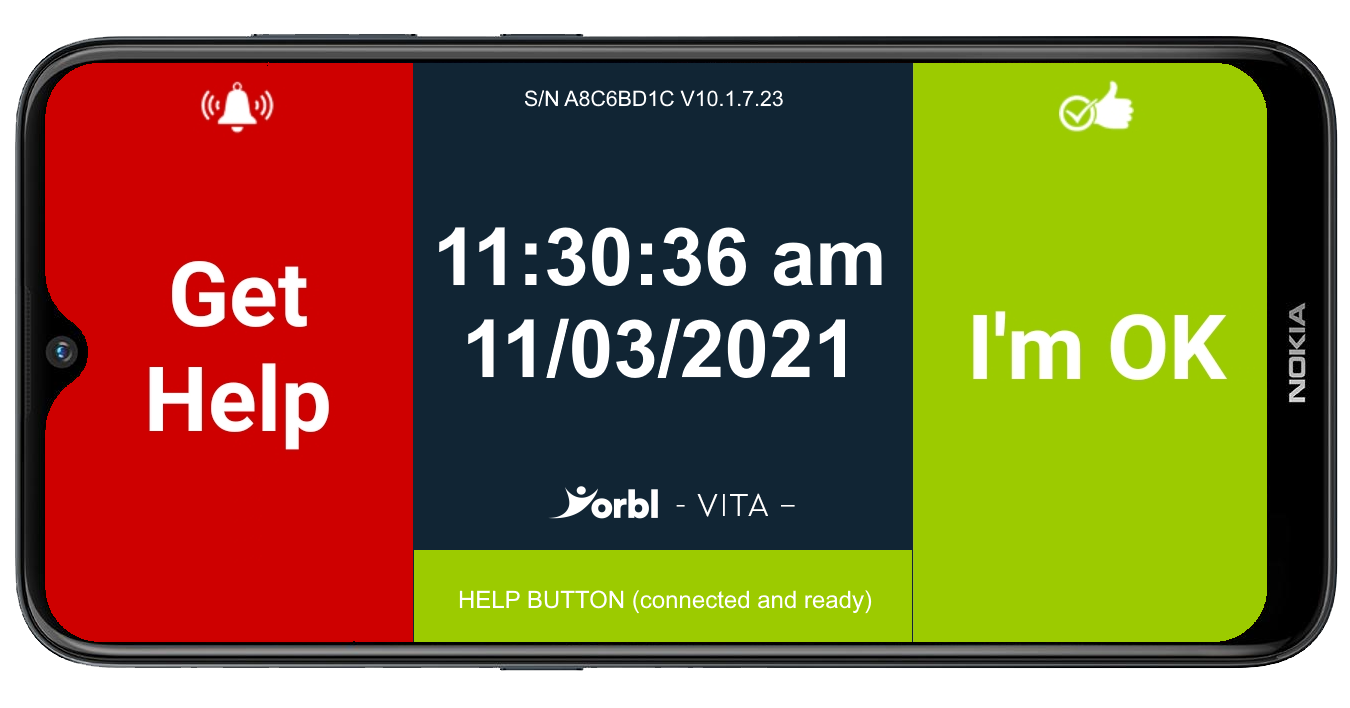 Who is the Yorbl Vita Dispersed 
Alarm for?
The Yorbl Vita is aimed at supporting a wide range of people including:
elderly and/or vulnerable
have a long-term medical condition
live alone and/or are at risk of falling
have dementia, epilepsy or heart disease
want to keep your loved one safe when you're not around
Which Vita is right for you?
Let's get ready to Yorbl!
Yorbl Vita+
Feature Rich – Built to TSA TECS & BSI Standards for Telecare devices